Getting to Know Coin 'n Carry
Basic Gameplay
Put simply, you:
Play minigames for resources.
Craft items.
Sell items in your shop.
Upgrade and decorate your shop.
There are many additional features to the game, and doing well at the above often requires strategy and tactics that you will develop over time. But that covers the basic game cycle that will allow to to jump right in and get started.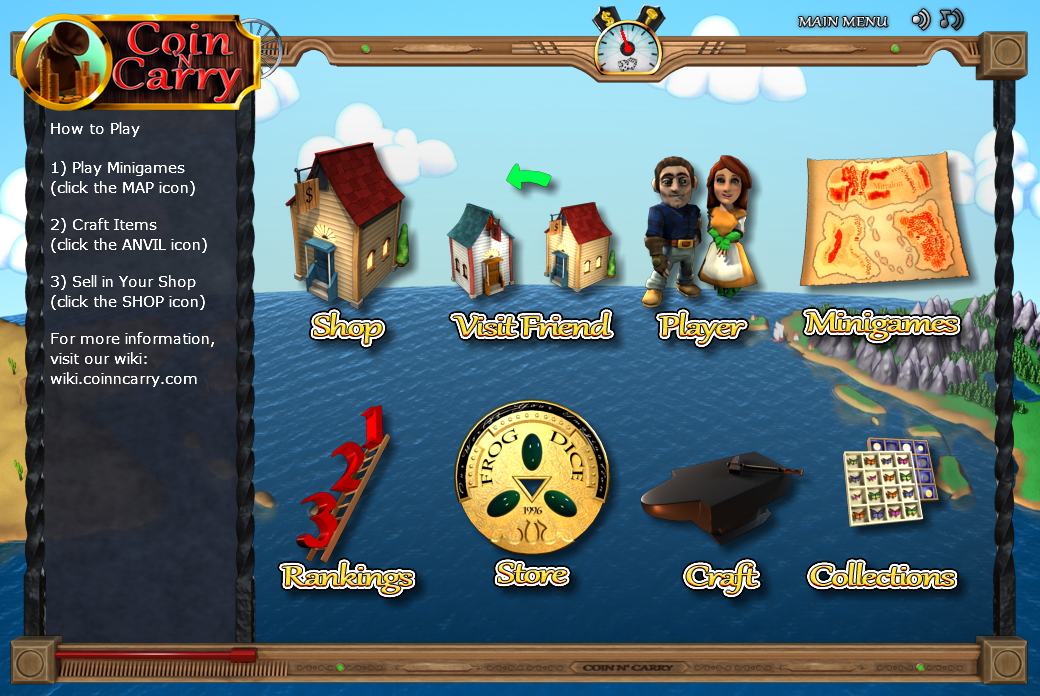 Play Minigames for Resources
To earn resources, obtain recipes, and find all sorts of collectible items and pets, you need to play minigames. Fortunately, there are a wide variety of minigames with 20+ to choose from.
There are puzzle games, action games, strategy games, and more.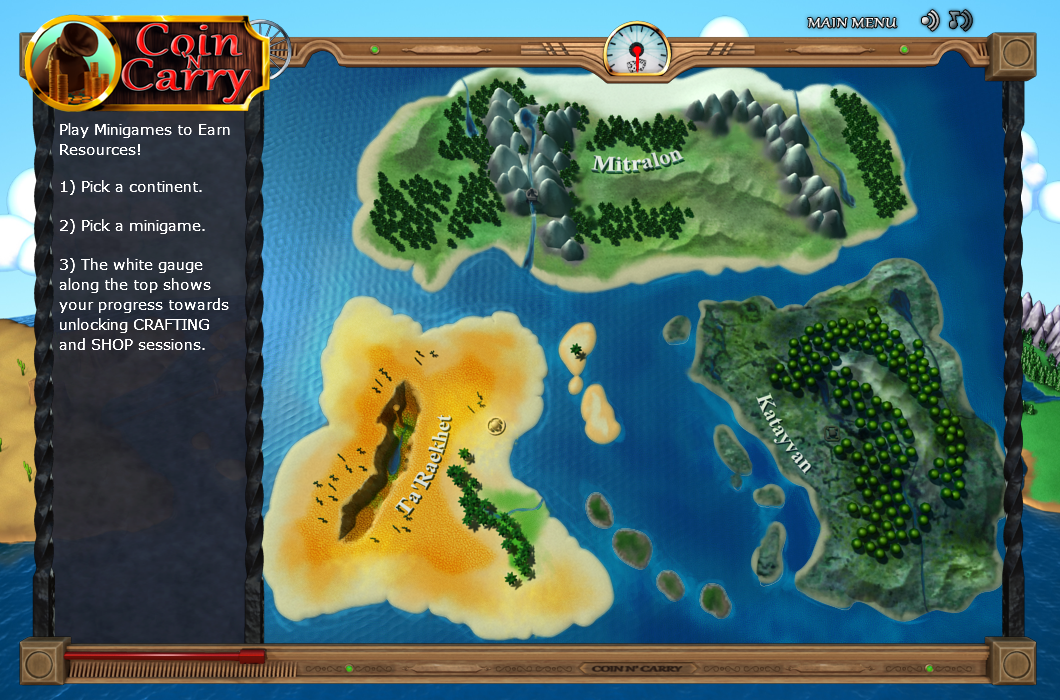 Craft Items
Craft items using the resources and recipes you obtain from playing minigames. Every 10 minigame plays, you earn a crafting session.
To maximize your profits, you will eventually have to get strategic about which items to craft. If you do not care about efficiency, you can simply make whatever items you feel like making and wait for the right customers to visit your shop.
The choice is yours depending on how seriously you want to take the efficiency of your shop.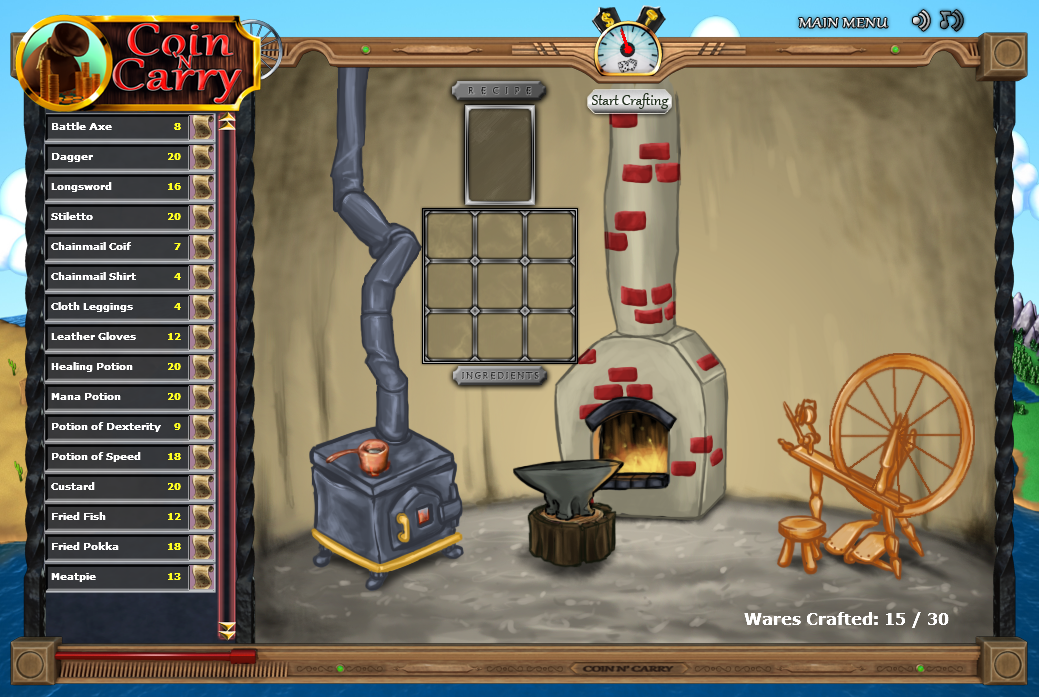 Run Your Shop
Once you have items to sell, either by crafting them or receiving them as gifts from friends, you are ready to stock your shop and open for business.
Choosing what types of armor, weapons, potions, food, and (if you are lucky enough) artifacts to put on your shelves can be a decision you take seriously or lightly. Planning and strategizing will maximize profits and reputation, but it is up to you how seriously you want to run your shop.
As you earn money and reputation you can upgrade your shop to hold more wares and to be more attractive to customers. This will also attract all new types of customers. You start off with just peasants, but you can eventually attract farmers, adventurers, merchants, nobility, royalty, and even a few surprise visitors!
With all that money you make you might want to start decorating the place and filling it with nicknacks. While most of these things have only a cosmetic effect, surely you'll want your shop to show off your personality and imagination!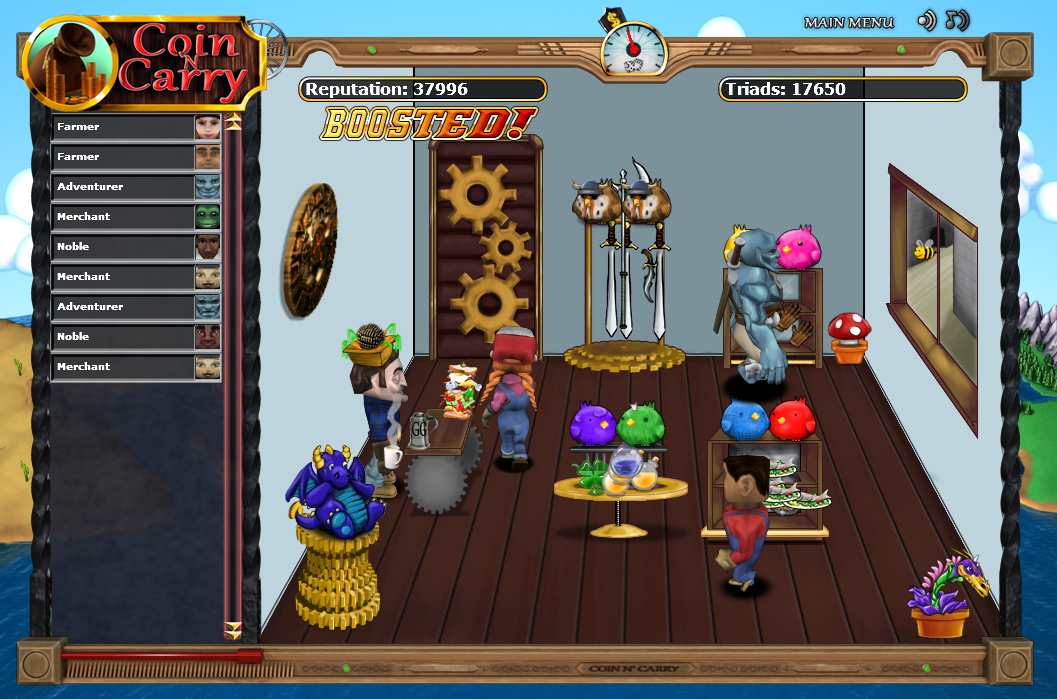 Gear Up!
Aliquam tortor orci, hendrerit eleifend eleifend nec, sagittis sed justo. Donec id malesuada lacus. Donec eros sem, blandit vel dictum vitae, ultrices nec erat.
Morbi pellentesque lacinia enim, sit amet lobortis turpis ornare non. Ut dolor libero, ultricies at molestie in, consectetur ut dui. Vestibulum dictum urna non neque auctor eu tincidunt est tincidunt.
Nullam sit amet purus mi, quis tristique leo. Sed eget euismod nibh. Cras molestie turpis quis magna consequat fringilla. Aliquam euismod augue nec metus porttitor quis sollicitudin enim pellentesque. Vestibulum vel elit elit.
Aenean fringilla est fringilla est posuere vitae rutrum mauris elementum.